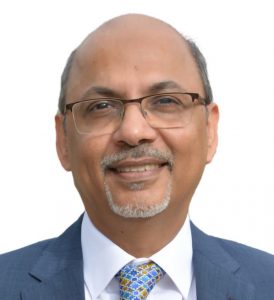 President's Message
As we move into this new year for the Pakistan Society of Neurosurgeons, the executive committee would like to thank every member for being part of our society. We would especially like to thank the founding members for their never-ending enthusiasm and passion for the society. Without the support of our members and affiliated societies, we would not have progressed this far. In the coming years, we will continue to contribute on a larger scale for education and training in the field of Neurosurgery through multiple scientific activities.
We have already performed multiple workshops and courses with various international and regional societies and will continue to do so.  This divergence creates a vast network to exchange the knowledge and neurosurgical practices that help young neurosurgeons be the best in their field. This year we will be taking the society to a whole new level.
We plan to work on residents' training with a particular focus on postgraduate education. We, as a society, will create fellowships in every discipline and help our young Neurosurgeons prosper as well as open new avenues for them. We must come together in our attempt to improve neurosurgical facilities (human resources and equipment) at all levels. While achieving new heights, we will continue to spread the message, and research into the cause, prevention and cure of human diseases in the field of neurosurgery. I would like to appreciate the precedent President of PSN Professor Mumtaz Ali for his excellent efforts. As the President of PSN, I again welcome you all and emphasize on my hope to have all neurosurgical facilities in our region to be of uniform standards and at par with all the top institutions in the world.
Professor Salman Sharif
President
Pakistan Society of Neurosurgeons.